The photos are rather large and may take some time to load.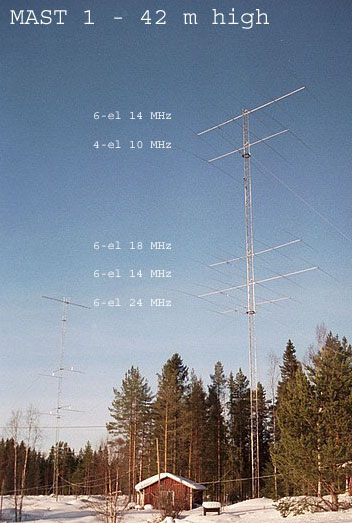 The mast consists of 8 hot dip galvanized S355 steel sections with a width of 600 mm (1.98 ft) center to center of the frame legs. For more info on the mechanics of the mast please refer to the mast design page.
The hight of the mast is 43 m (141 ft) above ground including the foundation. The guying radii is 32 m (105 ft). The mast is guyed in two levels using 68 mm2 steel wires tensioned to 10% of the breaking load.
Mast 1 is the replacement for the first rotary mast and fitted to the old foundation. The old guy anchors were replaced by new ones. The antennas are all yagis and includes 14 MHz as well as the WARC bands (10, 18 & 24 MHZ). For information of the 14 MHz antennas please refer to the antenna page.
A 1.8 MHz inverted dipole is fitted to one of the guys at the 36 m level. This dipole is the only 1.8 MHz antenna at present. Once the 80 m beam is installed a full size loop will be installed between masts 2 and 3.
Below are photos showing the erection of the mast and antennas!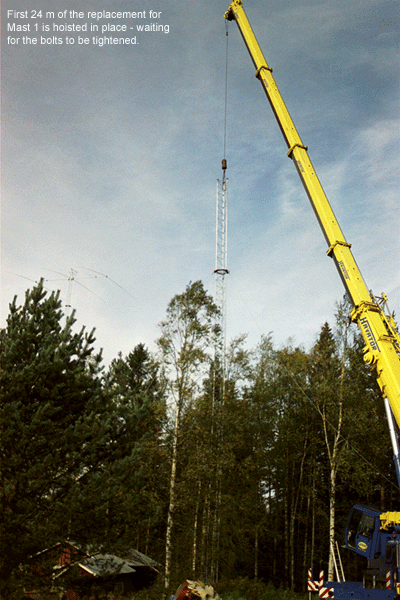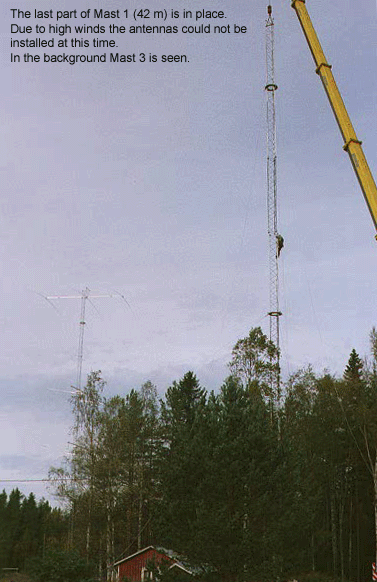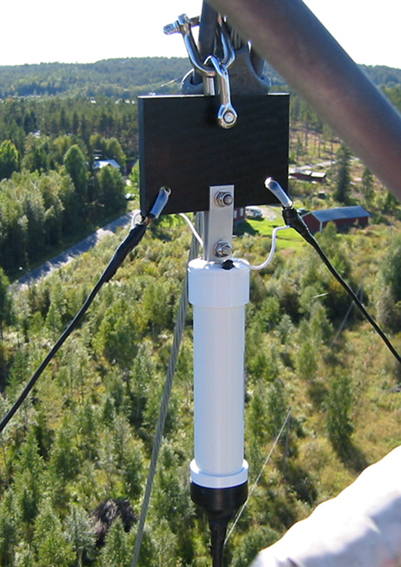 The 1.8 MHz inv. dipole is installed at 36 m. The dipole is fed through a Radio Works balun.