---
Back in 1977 the first rotatable mast was installed. This mast had a height of 43 m (137ft) and carried a 3-el yagi for 7 MHz, 2 x 6-el yagi for 14 MHz, 6-el for 21 MHz and 6-el for 28 MHz. With this system some 70 000 QSO´s was worked over the next 23 years.
In February 2000 things changed since during the CW WPX SSB contest a weld of the upper guy bearing broke down so the antennas had to be parked to the east.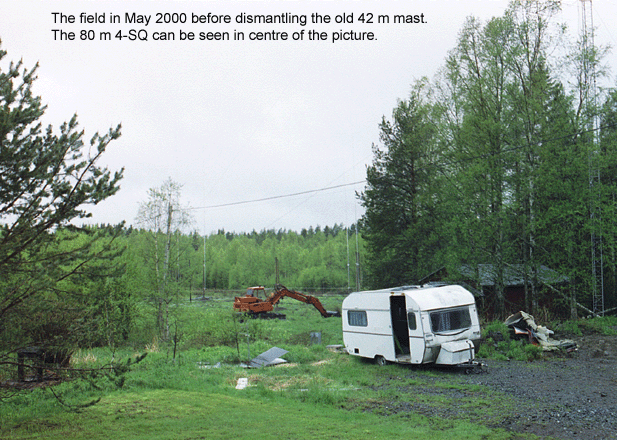 The same view as above from June 2003 with the two new masts in the field.